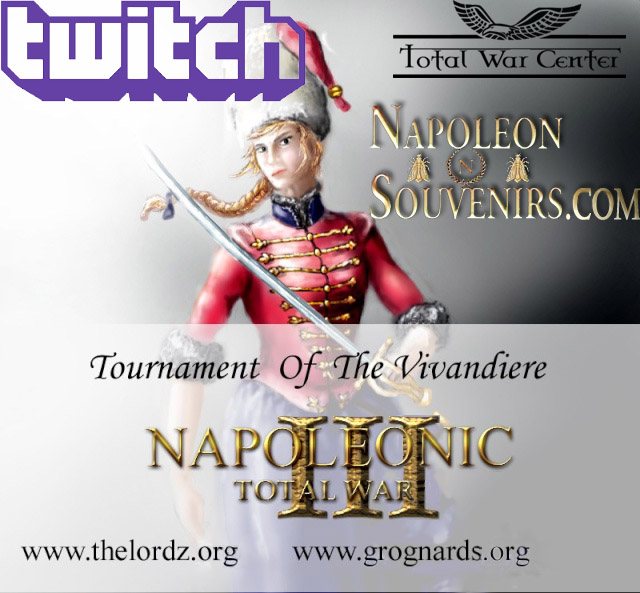 The Lordz together with TWC, Napoleon-Souvenirs and the Golden-Musket tournament site, will be broadcasting the Final of the Vivandiere Tournament, live on Twitch.



Saturday March 25th at 3PM UTC

.


A big fat thank you is in order to all of the 105 participants for making this great event possible, big hugs to the TWC staff who helped us from the beginning, to Lord Lancier for hosting the tournament on his GM site, to The Lordz for developing this great mod and last but not least to Liberalis for organising this whole event.

Special thanks goes out to our friends at the Napoleon-Souvenirs Webshop who donated 500€ worth of awesome napoleonic prizes.


Click here to watch the Tournament Final Live