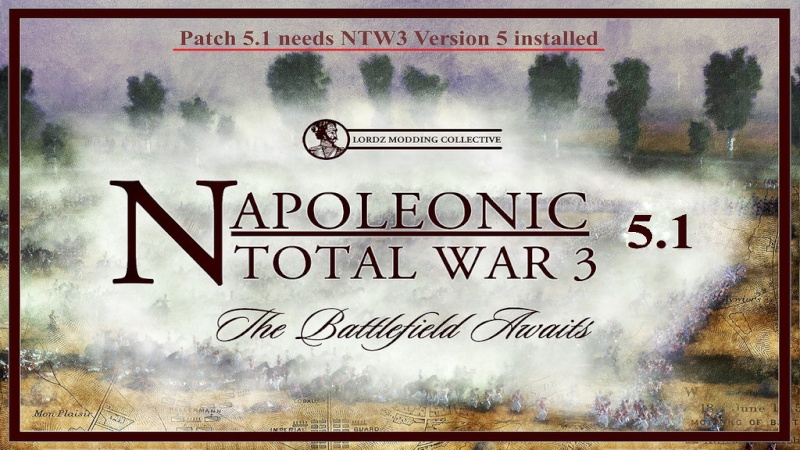 Dear fans and players of NTW3,


We're happy to announce the release of the new 5.1 patch on which we have been working on for the past few months.
Major Improvements to SP Campaign and to unit cards have been done . Avon, Davn, Cosak, AL42, Gironna and Uxbridge from the Lordz Modding Collective, have to be especially thanked for their work for this patch.
No capital changes to MP (except Al42's major update to unit cards), some additional units here and there, fine-tuning of battle mechanics, unit stats and debugging.
In a glance:
Better handling of charges on the flanks (not perfect, just a bit better)

Significant increase in the effectiveness of the cavalry charge, especially for heavy and lancer cavalries.

Major change in the British firing tactics/mechanics to simulate the Brown Bess, with extremely effective short range fire

Correction of the time certain units take to unleash a volley after they stopped marching

Reduction of long-range bullet fatalities

Overall reduction in prices for the most expensive units, especially heavy cavalry

Russia: better accuracy, worst reloading, light infantry are worse, faster grenadiers (as fast as other nations light infantry), Cossacks are deployable as guerrillas (outside of the deployment zone)

Imperial Guard: reduction of 5 to 10% of costs, Velites of Florence and Turin reduced to one battalion only
~
Lord Cosak
General Staff info cards for the major factions.
The Duke of Brunswick now has a complete info card with HIS historical NOTES.

Corrections to the Spanish faction recommended by Uxbridge.
Also a uniform correction for Portugal General Pedro Almeida is included.
AL42 updated a lot of faction rosters unit cards, both for SP and MP modes. (looks great !)
SP/MP localization edits; about 30 new & specific unit descriptions.





New units added to the v5.1 patch



Spanish Guard & Elite


Spanish & Portuguese Sappers


Belgium units to the SP Campaign (by Lord Gironne)



Custom General units are now available for MB battle and SP Campaigns:


The Iron Marshal is now in full dress on the field !


Uniform correction for Portugal General Pedro Almeida is included.


General Staff info cards for the major factions


The Duke of Brunswick now has a complete info card with HIS historical NOTES:



AL42 has updated the many faction rosters unit cards for the patch, including MP Mode


Updates for the Ottoman uniforms by Lord Uxbridge.
Updated info cards for the Austrian Line Infantry units for the v5.1patch file
Custom info & icon cards for units:
SP Campaign players now have new missions tasked at the start of their game

The battles of Ziegelhof and La Coruna are now fully integrated into the 5.1 patch. (This updates HB to version 5.3)
Hoepfully we'll see in a future patch, the battle of
La Rothière
.
http://images.yuku.com/image/jpg/8b4b0c ... 45f3bd.jpg
Lord Desaix has added these new historical battles to the HB menu: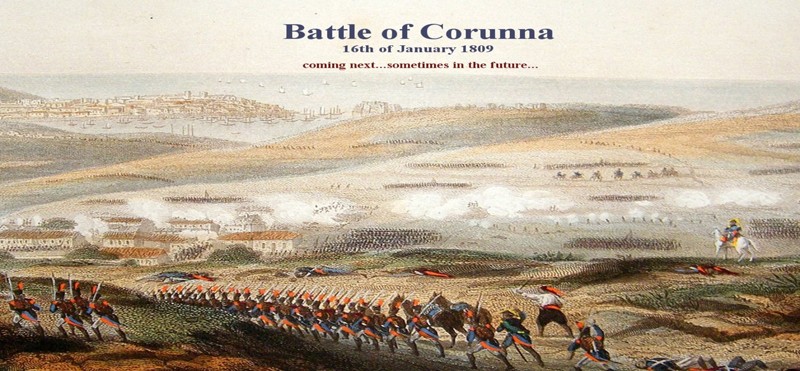 -------------------------------------------------------------------
Lord Avon Ulysses
Lord Bloody Bill
Lord Commodore Wesley
Lord Cosak
Lord Davn
Lord Desaix
Lord Fullin
Lord Gironne
Lord Hokomoko
Lord JC
Lord Kester
Lord Lancier
Lord LeglessLannes
Lord Liberalis
Lord Sean Cappone
Lord Uxbridge
Lord Von Clausewitz
Special thanks to our fans, and to our growing community of napoleonic enthusiasts.
Thank you all !
-------------------------------------------------------------------
Before installing
the new version,
you absolutely need to have NTW3 version 5.0 installed on your computer before installing this patch
.
Run the installer & it will install/update NTW3 automatically, providing Napoleon :Total War is installed in the default location.
If it's not, you will just need to point the installer to the location & it will do the rest.
When you go to play use the NTW3 icon as usual.
If correctly installed you should see in the start-up screen a small red text saying
MOD Version 5.1
.
NTW3 patch version 5.1

Mirrors:
http://www.mediafire.com/download/od3cf ... ch_5.1.exe
User Interface Mod
If your screen resolution is above 1600, we highly recommend you to download this little mod that will greatly enhance your visual comfort in the Unit Selection Screen.
Just download, unpack and place into your
/napoleon total war/data
folder.
Download Pre-Battle Unit Selection mod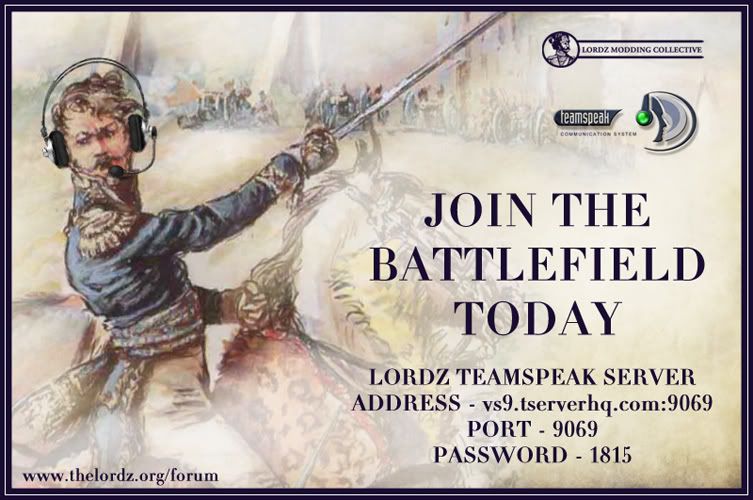 A big

THANK YOU

to the entire community for keeping this mod alive.
Merry Christmas !!!,
The Lordz
http://www.TheLordz.org