The Lordz Modding Collective is proud to release Napoleonic Total War III version 2.





Download links:
Main Installer (577mb):
http://www.moddb.com/downloads/start/48 ... Fdownloads
Map Pack (468mb):
http://www.moddb.com/downloads/start/48 ... Fdownloads
HB Patch 2.3:
http://www.moddb.com/downloads/start/48 ... Fdownloads
This version brings along multiple fixes for bugs/exploits found in version 1 in addition to multiple other improvements and additions.
Installation Instructions:
1. Uninstall all previous versions of NTW3 and/or other mods (including

any

previous NTW3 beta versions). You have for this an uninstaller present in your "napoleon total war" folder. The default path is:
C:\Program Files (x86)\Steam\steamapps\common\napoleon total war

2. Check your "data" folder, located in the above mentioned "napoleon total war" folder, for any files with the prefix "NTW3_". If you find any, delete them.

3. To install "NTW3 version 2.0",

you don't need the previous "NTW3 version 1.0"

. All necessary files are included in the 2.0 version.

4. Download the 2 files needed to play NTW 2.0, "Main Pack" and "Map Pack" through the links given above. You can download "Main Pack" from mirror 1, and "Map Pack" from mirror 2 or 3. They are all compatible with one another.

5. When both files are downloaded, start by installing the "Main Pack" called "Napoleonic Total War III ver 2.0.exe". Then install the "Map Pack" called "Napoleonic Total War III Map Pack ver 2.0.exe".
Have patience, if during the installation process the program is saying "Not Responding" leave it finish its task. Don't click abort.



Note

: If you have problems installing on a Windows 7 64bit version, right click on the files you downloaded and run them as administrator.



Side-note

: When you double click the installer, and you see on the second screen after you clicked next: "

-Install Napoleon Total War ver 1.3.0

", it means the last version of

Napoleon: Total War

. As steam is mandatory to play N:TW, your version should be automatically up-to-date. So just ignore this if you don't understand the hell I'm talking about.


Last, but not least, If you're still encountering any problems, feel free to ask us for help. We prefer spending time to help you, than you not playing our damn mod.
Changes to Single Player Campaign:
A new naval system is introduced (The Grand Fleet Mod) with permission.
A new AI system for campaigns and battles is implemented (UAI Mod ver 1.0b) with permission

And...:
Still known SP bugs:
The triangle of the crash (Reims, Cleves and Innsbruck).
Never click on those towns the first turn.
From the turn2 the ctd bug disappear
Never click also on Davout's hidden army the first turn
, as for the triangle, the second turn the bug disappear
Changes to Multi-Player:
-Extensively redone Ottoman Faction – including new longer range more accurate but slower firing musket.
- New Naples faction.
- Extra units for all factions.
- Historical correct unit names in their original faction languages.
- Movement speeds adjusted. Slightly slower walk & run, faster charge over a longer distance.
- Minor adjustments to Morale & fatigue effects. (generaly lowering of morale debuffs)
- Minor stat's tweaks.
- Some repricing, mainly Artillery & Elite Cavalry (up), Lesser Austrian & Russian infantry (down).
- Improved firepower (accuracy) for Russian Infantry.
- Improved Charge bonus for French Infantry.
- Skirmishers improved verses artillery.
- Artillery more vulnerable to musketry
- Counter battery fire made less effective.
- Slower pivoting guns, reduced arc or fire, new artillery classes.
- Artillery firepower (roundshot & Canister) slightly reduced at longer ranges.
- Barrage time reduced to 2 minutes.
- Fog of War distances adjusted (generally reduced spotting).
- General unit slowed & made very poor at spotting.
- A working experience table that gives small improvements for small cost:
L1 +1 melee
L2 +1 defence
L3 +3 reload
L4 +1 accuracy
L5 +1 morale
L6-L9 repeat the pattern.
Note: to get to L5, & +1 morale, would be +40% cost, L9 & +2 morale +100% cost.
The Problems these changes are designed to address include:
- Canister creep
- Artillery duels
- Bullet proof gunners
- Ineffective skirmishers
- Over easy charges against equal numbers of fresh opponents (especially by big units).
- Over powered cavalry
- Kiting (constant withdrawing)
Changes to Historical Battles:
A PDF document is included detailing how these battles should be fought.
- Three new historical battles are added: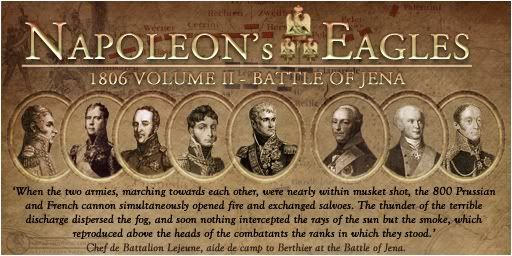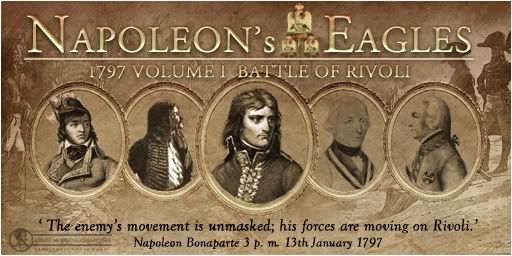 Other changes:
- 20 new maps were added and 10 version 1 maps were reworked
- Over 250 new unit cards
- 45 new units added and countless uniforms were adjusted for historical accuracy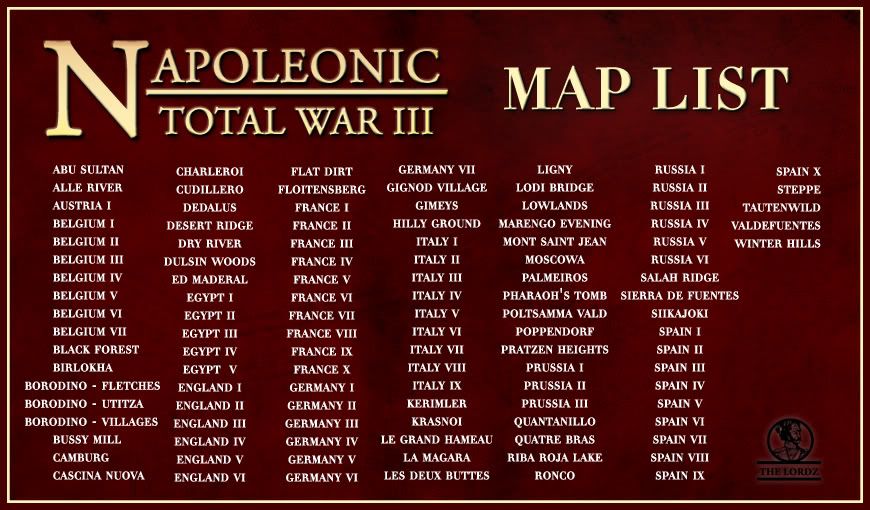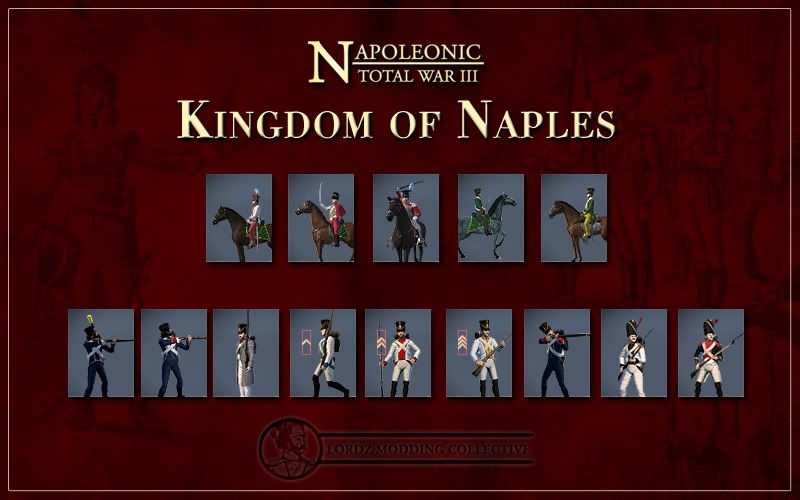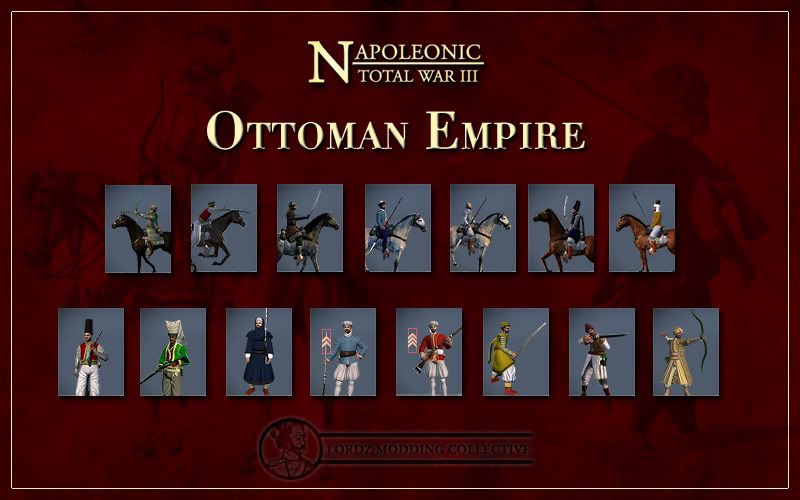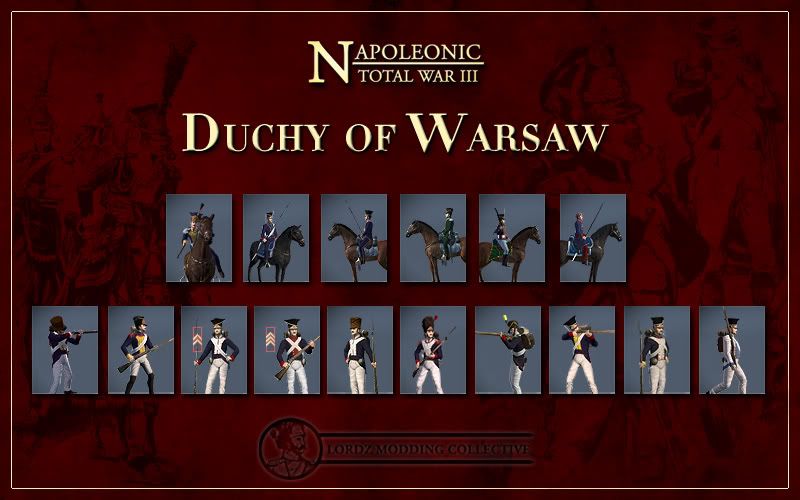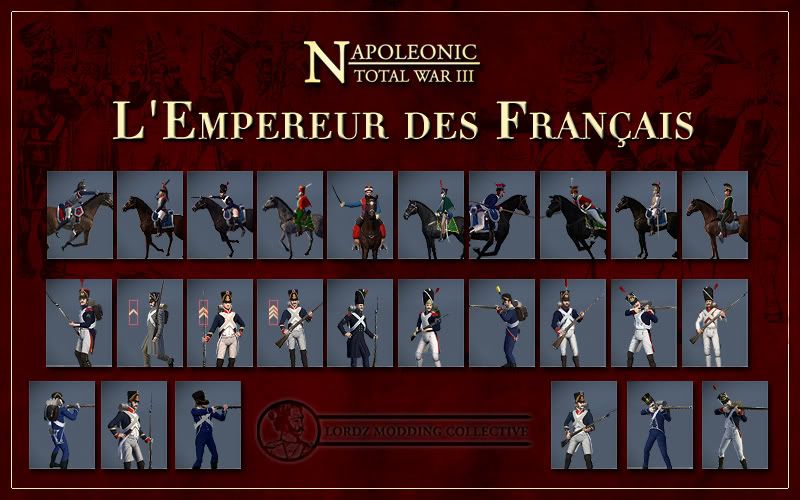 Finally,
I would like to extend a special thanks to Lordz Avon Ulysses, Desaix, Fullin, Legless Lannes, Sean Capone, and The Fenix for their continued work on Version 2 and the countless hours they spent to finish this version.
Thanks to Lord Liberalis for his work on the Loc file and all the tedious translation work.
A thanks to Lord Somerset and Lancier for their dedication to the clan ladder and their work in organizing the Lordz NTWIII tournaments.
I would like to thank the beta testers for their patience and non-relenting feedback.
Thank you for the crew of the "Grand Fleet Mod", the "Ottoman Campaign Mod", Diggy's "Improved Artillery Sound Mod" and the "UAI Mod" for allowing us to use their work.
I hope you continue to enjoy NTWIII and that you will drop by our teamspeak server to join us in epic battles.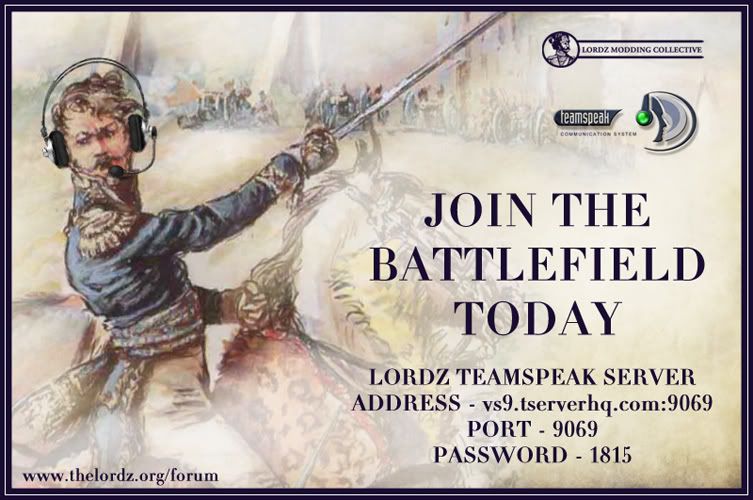 Best regards,
The Lordz.