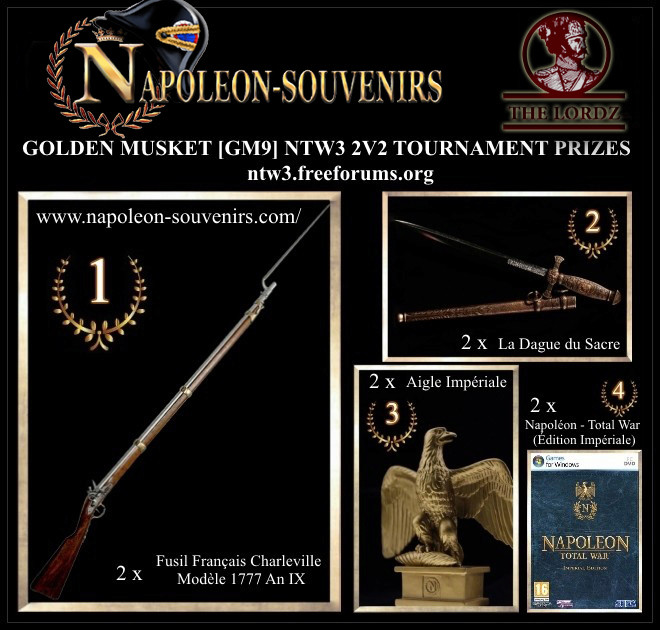 The Lordz Modding Collective together with Total War Center are hosting a tournament on the latest version of their award winning mod NTW3.
Awesome prizes are donated by the
Napoleon-Souvenirs webshop
1st Prize

: 2 Charleville Muskets Replicas worth 149.90€ each

2nd prize

: 2 Coronation Daggers worth 49.90€ each

3rd place

: 2 Imperial Eagles worth 24.90€ each

4th place

:

2 Napoleon: Total War Imperial Edition Box Collectors

Various gifts will be distributed randomly to players along the tournament
64 teams with 2 players each will be facing each other in a classic 2vs2 tournament with LoC rules (Line of Communication).
Tournament starts as soon as we get the 64 teams up.